Post-operative hand therapy is a key part of your recovery
Hand therapists have either a physiotherapy or occupational therapy background but then undergo further, extensive training to become experts in the rehabilitation of the upper limb. Therapists have a number of treatment options available, including: splintage, mobilisation and strengthening exercises, wound care, scar management, desensitisation and sensory education programmes.
I work closely with a number of hand therapists around Otago and Southland to ensure that you have the very best result from your surgery. After your operation, it is the hand therapists who will monitor your progress as they guide you through an individualised rehabilitation programme. I literally could not operate on hands successfully without them!
The following is a list of hand therapists that I refer to frequently:
Sandra Hall, Hand Therapist in Dunedin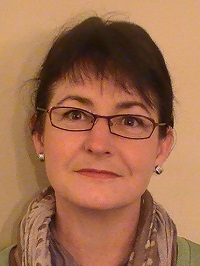 "Sandra started working in Hand Therapy in 1987, initially working in the Burns and Plastics/Hand Unit at Middlemore Hospital and then working as the Senior Hand Therapist at the Sydney Hospital Hand Unit. Upon returning to New Zealand in 1999 she completed her Postgraduate Diploma in Hand and Upper Limb Therapy, and has subsequently been involved in the post-graduate Hand Therapy training for the New Zealand Association of Hand Therapists, as well as for physiotherapy students at the University of Otago. 

Southern Hands Ltd was established in 2003, being the first Hand Therapy Private Practice in Dunedin. Having worked with numerous Plastic and Orthopaedic Hand Surgeons over the years, Sandra has gained experience with all areas of Hand Therapy, encompassing the post-operative rehabilitation of replantation, tendon, nerve and soft-tissue conditions of the hand, as well as the diagnosis and management of fractures and sprains of the hand and wrist."
Sandra Hall
Southern Hands
287 Highgate, Roslyn, Dunedin
03 477 1744
Sarah Heasman, Hand Therapist in Queenstown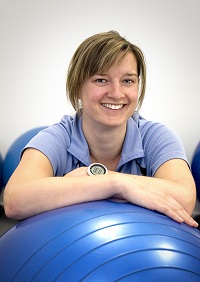 Good quality hand-therapy is an essential step to ensure the best possible results from your hand surgery. At The Studio, we are proud to provide a highly professional, patient centered service to all our clients. We are committed to providing evidence-based, up-to-date assessment and treatment to ensure your desired goals, function and outcomes are achieved. It is at the forefront of our service to empower and educate each of our clients, striving to provide each patient with the knowledge, advice and self-help exercises along side their clinical treatments. We aim for our patients to feel in control of their own condition and to ultimately maintain their improvements. Our contemporary and collaborative approach aims to give you the maximum recovery with minimum impact on your life.
For appointments and more information, contact The Studio Queenstown.
Neil Familton, Hand Therapist in Invercargill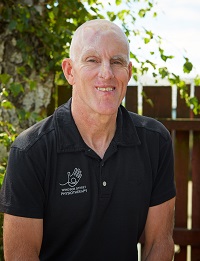 "I've been treating hand injuries since the mid 1990's. This is when I commenced my formal training as a hand therapist. I am a "generalist" that tackles pretty much any case. I enjoy the challenge of a multitude of cases be it trauma, post-operative care, occupational "overuse", degenerative issues etc.
I take great pride in my assessment, education and treatment plans for all cases."
Neil Familton
Hand Therapist, Physiotherapist
Windsor St Physiotherapy
11 Windsor St
Invercargill
Ph: 032174983
Fax: 032179331
Lisa Tsai, Hand Therapist in Wanaka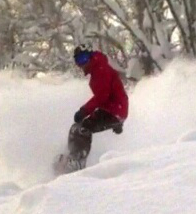 BPhty, PG Cert in Rehab, NZRP, NZRHT
Lisa has been a physiotherapist for over 12 years. She has worked in a variety of settings within the UK, Australia and New Zealand. She started her hand therapy training at Christchurch Hospital in 2009 where she worked closely alongside many other hand therapists, nurses and surgeons. In 2013, she moved to down south and now offers hand therapy services from Wanaka. She has experience with a wide variety of hand and upper limb conditions including post-op tendon transfers and tendon and ligament repairs, digit replantation, crush injuries, work-related injuries, hand and wrist fractures and sprains. Lisa spends her time off snowboarding, mountain biking and hanging out with her new puppy.
For appointments in Wanaka, contact Wanaka Physiotherapy.
For more information about hand therapy, you can visit the New Zealand Association of Hand Therapy.